"Director Dennis Schebetta takes this serio-comic look at the restrictions of class structure and plays if for pure farce...The comedy overflows with delicious puns and spot-on hilarity."
Dog in the Manger, 2014

"Playwright Dennis Schebetta explores here the age-old frustration of every artist who searches for a "voice" to inspire them. This piece...is gorgeous,
Read the full review for Burning Botticelli, fringeNYC, 2004

CURRENT PROJECTS
Soldier Song, Writer/Director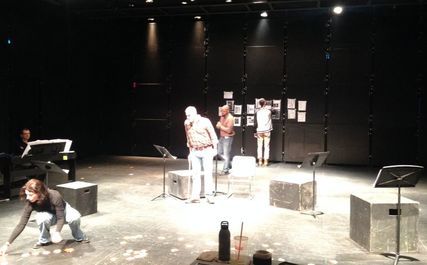 Soldier Song uses text, movement, gesture and music to examine the veteran and civilian relationship, particularly as veterans transition from deployment into civilian life. This ensemble-based performance had a developmental workshop in 2016 and was developed further at the HBMG Foundation Winter Retreat in Creede, CO in winter, 2017.

---
---
PAST PROJECTS

Nine, Director
University of Pittsburgh Stages, 2016

Dog in the Manger, Director
University of Pittsburgh Stages, 2015

My Date with Adam, Short Film, Writer/Director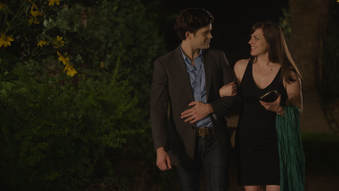 Premiered at the Three Rivers Film Festival, 2013 and winner Best Comedy Short in 2014 for the High Desert International Film Festival.
​A wedding planner uses internet dating to find Mr. Right but when she has a date with the perfect man, does he turn out to be too perfect, almost machine-like?


---
Agamemnon, Director
University of Pittsburgh Stages, 2014

Camino, Actor
The Hiawatha Project, World Premiere, 2011, Directed by Anya Martin
7 Minutes to Midnight, Director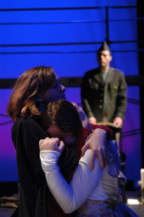 Are you ready for that great atomic power? On July 16, 1945, the Trinity test in New Mexico awakens the Greek God Kronos (otherwise known as Saturn). After killing his father and devouring his own children, he was banished to the underworld by his son Zeus and is just waiting for the end of the world which will set him free. The dawning of the atomic age means the time draws nigh. Using text, movement and music, this ensemble-based play weaves together several stories from 1945 to now, showing Oppenheimer and other members of The Bulletin of Atomic Scientists as they try to warn the military and others about the impending cold war and the arms race. It examines the "nuclear" family of the 1950s, the fear of the 1980s, and how millions grew up under the shadow of a mushroom cloud. The clock is ticking for us all. (70 Minutes, 4 Male, 4 Female or more)
Produced and developed with the student ensemble at Bellevue College, Bellevue, WA, October, 2008. Kennedy Center Mark Cohen Award Regional Selection, 2009.
(Read the
script
)
---
---
FILMS / SCREENPLAYS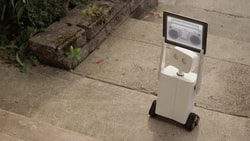 Love & Robots
​Romantic Comedy, Feature Screenplay.
A roboticist invents an android to be the perfect man to use as an avatar to woo the woman he has been secretly in love with for years. But when his mentor hijacks the project for a military experiment, he must decide which is more important—his love or his rising career. When the woman discovers that her perfect man is an android, he may have ruined his one chance at winning the love of his life. Now he must win her back even if it costs him his future.
Official Selection Buffalo Dreams Fantastic Film Festival, 2014; Quarterfinalist Richmond Film Festival, 2015

---
---
Published Plays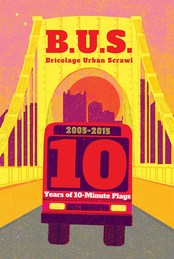 Hipsters in Love and Half Full in BUS Anthology, 2016
Bricolage
Production Company produces an annual 24 hour bus play every year and have released an anthology of the past 10 years. Included in this book is the comedic
Hipsters in Love
and the existential bus waiters in
Half Full
, both by Dennis Schebetta
.
Book Design by Tyler Crumrine
Cover Design by David Pohl
Foreword by Christopher Rawson
---
Dog Park or Sexual Perversity in Magnuson


A play written in the style of David Mamet for the Mamet Schmamet Festival. In Magnuson dog park, Jake the pug teams up with the older, wiser Duke, a great dane, to help Tiger, a young retriever, mate with Bambi, the poodle. Riffing on Mamet's dialogue, style and his famous plays American Buffalo and Sexual Perversity in Chicago, see how dogs relate when humans aren't watching.
Published in
Ten 10-Minute Plays Volume III, 2010
; Originally produced by Theatre Schmeater, Seattle (2007).
Read the script online here.
---
Distance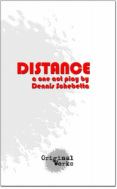 A play that interweaves the lives of five twenty-something's in NYC. Our narrator, Hugo, is an eccentric amateur astronomer who unfolds the tale of Scott, a budding writer, and his star-crossed relationship with Kate, a rising career-woman. They split up, but try to remain friends and roommates, each learning how to let go and move on. The play takes an off-beat and comic look at love, friendship, and physics.
Published by
Original Works Publishing
. Read a
script sample here.
---
Green Eyed Monster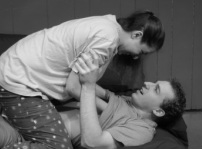 A wife confronts a deep, dark secret about her husband's sexual fantasy with an unusual object of affection: Ms. Piggy. This is the play where the infamous "Miss Piggy" audition monologue originated.
Semi-Finalist Turnip Theater's 11th Annual 15-Minute Play Festival, NYC, 2005; Produced by Brass Tacks Theater Company, NY (2001), Brüka Theater, NV (2004).
To get the "Miss Piggy" monologue and other fabulous audition pieces, check out the
Monologues from the Last Frontier Theatre Conference
, published in 2013.
---